So we are buying a log house and I'd like to have some input on what to do with it. This forum seems to have a great deal of collective wisdom, so please don't hesitate to add your two cents.  A complete album of pictures can be viewed here:  Photobucket Album
The History: The house was built in the 1970s and is located in western New York State. In the last 15 years it has gone through several owners before being foreclosed. It hasn't seen a lot of care in the last 5-10 years. A neighbor told me that he did the staining a while back with some "really expensive stuff" the homeowner provided.
Here is the general progression I was thinking to follow for the exterior:
Step 1) Replace the rotten logs with either the same species or larch. Behind that OSB are a few rotten logs. I think one on the side of the house is rotten the whole way through. The one under the front window will need a partial replacement. Some of the corner stacks have some rot that can be trimmed off.
Step 2) Install sofit and facia to close up all of those openings under the rafters, and possibly extend the roof on the front of the house to provide more protection. I'm leaning towards using rough cut pine for the sofit and facia.  Add a roof vent.
Step 3) Pressure wash the logs.
Step 4) Clean the logs with a sodium percarbonate product. Anyone have a favorite?
Step 5) Clean the the logs with a borate preservative such as "Armor-Guard"
Step 6) Stain the logs. I'd like the Q8 Log oil in a darker color, but I'm open to suggestions.
Step 7) Remove the exterior concrete chinking (or should we do this prior to staining?).
Step 8) Install backer rod and chinking (I think chinking must be 90 days after stain). What chinking have people used with Q8?
Some other questions I had:
-Has anyone ever used Q8 in a situation where there was a small amount of stain already on the logs?
-Does chinking accept stain? If I spray on another coat in several years, will it stain the chinking?
South Side
West Side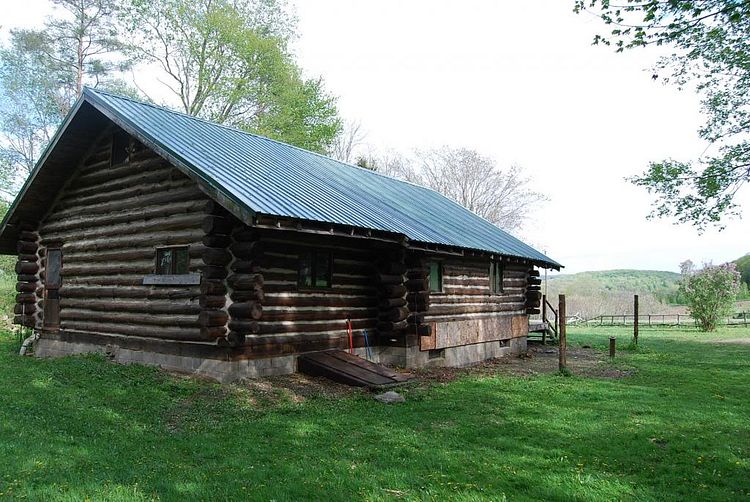 North End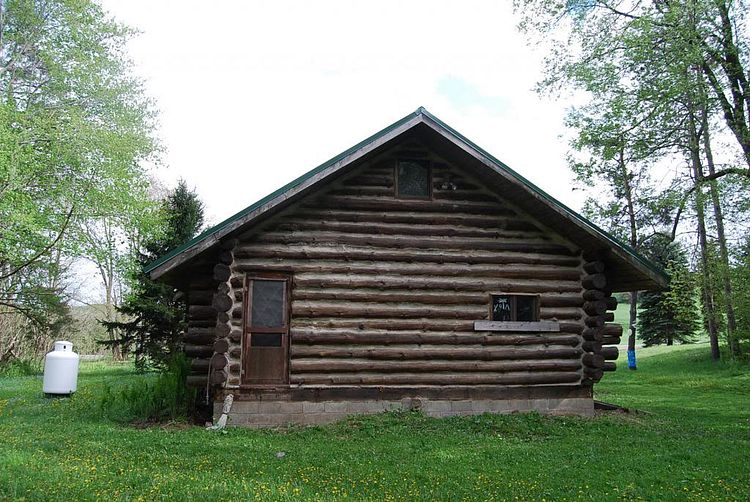 East Side